All Together Now
(by +Victorio Milian)
A few months ago I went out and invested in myself--I bought a Digital Single Lens Reflex (DSLR) camera. It had been something that I wanted for a while, and I was finally in a position to take the plunge, so to speak.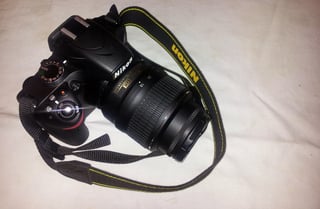 My new camera.
I'm enjoying it. This camera is a big leap forward from snapping pictures using my phone. It's also more sophisticated than any camera I ever had. While fairly simple to use, the options available (to control and manipulate various settings, for example), make it an item that will test my abilities, in addition to my patience. It makes me excited and nervous to own. My wife points out that I need to "grow into it." How do I do that? Learning how to use this camera reminds me of a number of job roles I've taken on throughout my career as a Human Resources professional. Some were newly created, others were such where I replaced a previous HR practitioner with the understanding that I revamp or enhance the function. In all cases I started as someone who needed to "grow into" the role. I had to quickly assess the function's strengths and weaknesses, as well as its allies and resources. I was important to gain a clear understanding of priorities--what institutional "fires" that needed to be put out, what goals needed to be met, and when--so that I could organize my time and energy as effectively as possible. At its core, to fully embrace the challenge of being in a new and unfamiliar position I had to be willing to commit to doing the work necessary, to literally and figuratively rolling up my sleeves. Without that it would have been easy to become overwhelmed. Here are a few more tips on how a person can grow into a job role:
Humble yourself. Be realistic about your capabilities, commitment levels, and your goals. Come to terms with the idea that you will fall on your ass. Going back to my recently purchased camera, I'm doing my best not to get flustered when I take a bad shot (and I've been taking plenty of them!). I use them as examples of what's not working, and I adjust.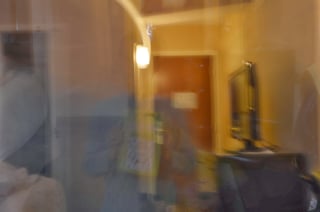 An example of an awful picture taken with my camera.
Take note of your successes and failures. With my camera, I've been taking notes of the different settings I've tried, paying attention to which ones are resulting in good photos. In my professional work, I purchase a notebook whenever I start a new role or work with a client. I write everything in it, allowing me a place to store (in one place) all relevant information and thoughts. Not only does this method help me to stay organized, it allows me to note progress over time. This is important, because it helps to provide perspective, particularly when you (or clients) may believe that adequate progress isn't being made.
Pace yourself. The temptation to work long hours in order to get acclimated to your new role is not uncommon. Be careful; something that was expected to be a temporary solution (working extra hours, taking work home, etc.) can turn into the norm if you're not mindful. My advice--create an action plan, one that factors in when and how long you may need to put in extra time and effort in order to accomplish a particular goal.
Use your resources--digital, human, and other--to figure out how to get the most out of the role. To better learn how to use my DSLR camera, I'm turning to a variety of resources, which includes:

YouTube
Friends
Family
Classes (e.g., YMCA)
Pinterest
Discussion forums
the camera's User's Manual
This can be applied to learning a new job role, also. From a workplace point of view, you have colleagues, subject matter experts (SMEs), and groups (such as professional associations) which represent sources of information and support. Use them--that's what they're there for!
Celebrate your successes. In spite your best efforts, it may seem as if progress isn't being made. Perhaps you're not making headway on a particular project. Or colleagues are frustrating. Whatever the case, when something does go right, acknowledge it! Sometimes it's the small wins that help to highlight progress, or that your work is having an impact. When it comes to my new camera, when I take a decent picture utilizing the manual settings, I get very excited!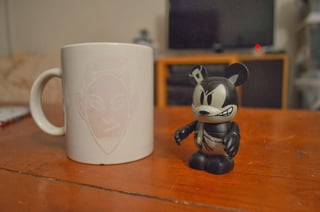 A photo I'm proud of.
At one point or another, a person is faced with a job that they will seem new, unfamiliar, or bigger than they've previously encountered. Understanding the challenges and opportunities in that scenario will help increase the odds of success in that role. Humble yourself, be organized, pace yourself, use your resources, and celebrate success--these are some ways in which to grow into a job role.