Wedding Bell Blues – The First Steps to an HR Tech Stack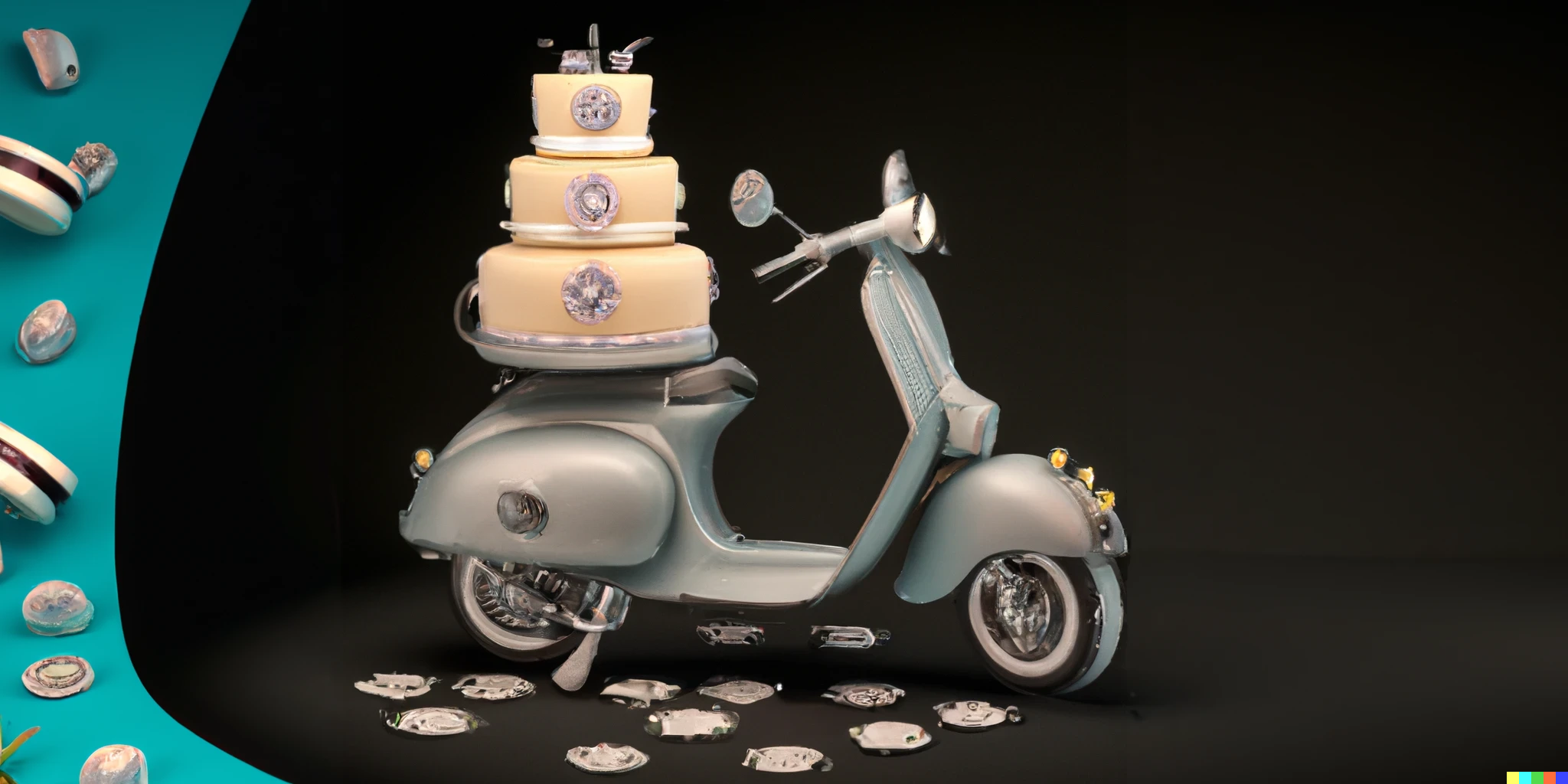 John Baldino
When you're five years old, a wedding cake looks massive. It's not to say that at six feet, three inches, these cakes are minuscule now, but as a young boy, I was a ring bearer for the first time at five years old. I got to do that job a couple of times, actually. And one of my favorite parts of it all was the dessert. The sweet table filled with various cookies, mini-cakes, and other sugary dreams had my already large eyes bugging out of my head. However, the many-tiered wedding cake was a full stop for me. Yes, please, and multiple slices.
I can't help but think of that four- or five-tiered expression of sweet joy when I consider HR tech stacking in the workplace. And let's be honest, it's not because of the sugary sweetness of technology that I think of it. Rather, it's much more about the stability of the cake as each layer supports the one above. Healthy, viable tech stacking in the workplace is built deliberately and supportively to the main functions to be achieved.
You may have tech stacking at your workplace and not even know it. For instance, if you use an applicant tracking system (ATS) to receive responses to your job postings, whether resumes or applications, then that is step one in the most basic "workplace wedding cakes." The widest volume of people interactions happens at this entry point. Consider how many people apply for open roles at your organization. Certainly, not all of them will become employees, but the repository may have four times as many applications as employees, if not a much higher multiplier. That's a wide pool to manage to affirm candidate experience, company branding, and hiring manager accountability. There are automatic triggers in communication to applicants and internal stakeholders to the process that should be in place. The flow of information is crucial at this stage.
Perhaps your company adds a tier in employee assessments, whether job-related to process or culturally considerate to personality or motivations, to this tech stack. If you use screenings of various kinds, that layer would sit on the ATS. Those online assessments might get activated automatically because of a certain level hit in the candidate selection process, or perhaps you manually request them online with the information then flowing into the applicant process.
The next layer is added when an offer of employment is requested, delivered, and accepted. The human resources information system (HRIS) picks up with that acceptance and electronically distributes the onboarding documentation. The new hire gets to complete the W4, I9, state and local required documents along with direct deposit, employee handbook receipt, and other pertinent policy advisements. For some of you, you are still doing all that was listed above in paper form. Oh, I am so sorry. There is an easier way, honestly, and it doesn't break the bank to do so.
Many payroll systems function as an HRIS (or at least an HRMS – human resources management system) to electronically distribute and store employee onboarding documentation. That tier in the HR tech stack allows for monitoring in the completion process to be done remotely. With more organizations having employees work in a geographically distributed role, handling HR processes technologically from anywhere adds positively to the employee experience as well as affirms organizational relevance in the eyes of the new hire.
We've only built the first three layers of the "workplace wedding cake," but there are other tiers to be added. The more robust of a hiring or employee life-cycle process, the more a company needs to develop a specific HR technology stack flow.
Start with what you have access to currently. Look at the options and features that you may have as part of your current contract. Why aren't they activated? What fears are there to do so? Who owns the activation – should it be someone in-house or do you need an external HR project manager to get it set up correctly?
Sit with your team and sketch out this cake. How many layers to start? (Parts of the process to handle) What flavor of cake? (Think technological representation of the values of the company) What icing? (Think organizational branding) What decorations? (Think who gets to be involved and what they represent about the company) And the best part might be the taste-testing (Think demos with a few technology vendors) so that you can see what options make the most sense for your plans.
Tech stacking isn't scary, nor should it make you sad. It just requires some consideration, planning, and activation. These are the bones of what HR does regularly, anyway.